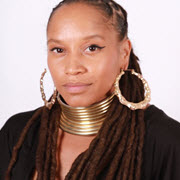 Lena
Lena Grey-Johnson is the co-founder, producer and creative director of FWG. She also the Head of visual communications at Hot Ink Media and is also running "Lena Nian Photography". Lena has always had an interest in the creative industry and has studied fine arts, photography, video production and graphic design for advertising.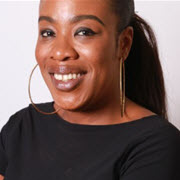 Adi
Adiatou Conteh is the sponsorship/corporate accounts manager of FWG. Her field Is In marketing and sales; Adi is an entrepreneur with her own brand. "Daraja" where she creates and markets hand-made leather bags and other luxury goods made in The Gambia. "When Lena approached me with the idea to join FWG it was a no-brainer that it was indeed a welcomed idea. Why not use my geld of expertise, combined with this platform to promote young Gambian designers end give them a platform to shine?"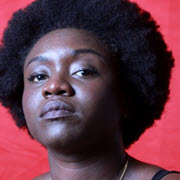 Soma
British-born Gambian, Fashion and Music-Lover, and Human Rights activist, Soma Njie was the last of the management team to come on board with Fashion Weekend Gambia. She completed the powerful female trio, taking up the role of FWG's Scribe-cum-Legal/Business Development Specialist.
Starting off as a volunteer in 2013 for FWG No.2. Ms. Njie walked in off the street and offered her services for free. She clicked with the team, and the rest as they say is history, as she was asked to permanently join the management team in 2014, continuing what would prove to be the start of a dynamite business triumvirate and some beautiful friendships. She finds herself "amazed and validated on a daily basis, at the profound levels of creative genius FWG attracts and encourages" and "Honoured to be part of the start of something so Valuable, Rare and Wonderous...".
Annie
Annie Achieng is a Kenyan who was raised in the UK but now resides in The Gambia full time. After working for 10 years in retail management and brand placement, she had a strong urge of coming back not necessarily to her home land Kenya but to Africa to put her skills to use and to hopefully inspire others to make the move to the continent and build up our nations. She part of the prestigious Fashion Weekend management team and also does production management for a Gambian Swedish clothing line called Sunday Beach where they aim to challenge fast fashion by having honest dialogue about waste in fashion and the impact it has on our environment. Annie's an advocate for all things natural whether it be with the food we eat to our hair and skin.